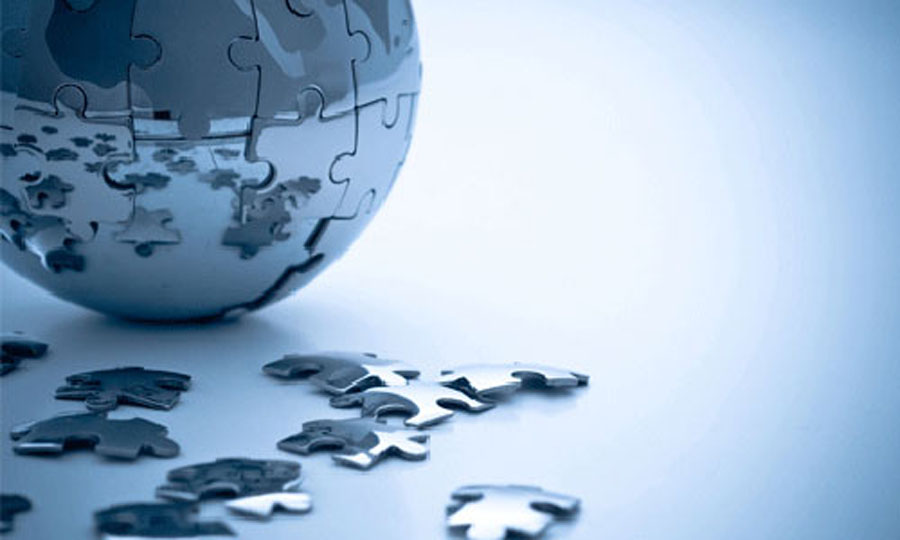 Recently even though I am in New York, US, I often hear about the current global projects status and plans for the future by Japanese companies. In this time, I will think about the point of Global Project Management based on the knowledge I experienced so far.
What is Global Project Management?
It is a project management method that is different from Japan domestically, to develop project plan, project organization, efficiently carry out the project and lead to success in overseas environments with different languages, cultures, work styles and time zones.
I think that project management itself can basically manage projects using the same method regardless of domestic in Japan or overseas, but global project management is one of the most diverse project members, especially different languages, cultures, work styles, overseas I am focusing on how to manage global projects as Japanese company. For Japanese who manage overseas project for the first time, it is necessary to accept global diversity abroad and it is essential to conduct global communication.
Even one issue of the project may cause issues unique to overseas.
For example, because the standards of business practices and laws, accounting and tax standard etc. are different in each countries, there are cases where unexpected tasks and risks may arise in overseas rather than Japan, how to refine the local requirements and to implement those into their new system. Also frequently issues occurred in global projects is that how to maintain the quality of project deliverable created by project members.
I feel that it is essential to manage global projects that incorporate global experience and skills in order to respond appropriately to such specific problems that arise overseas.
Under such circumstances, the management points of the global project I think are the following three points.
Develop Definite Global Project Plan
Enhance Global Project Management
Organize Global Governance Structure
Develop Definite Global Project Plan
The first thing you do to start a global project is to develop a project plan and share all project direction, objectives, policies, goals, etc. with all project members.
In the task of developing the global project plan, the project manager clearly defines the objectives, policies, organization, final goals, etc. of the global project, and creates working tasks and schedule of the entire project so that all project stakeholders can understand the project directions and contents.
Especially when Japan headquarters leads a global project, it is important that local members firmly understand the intent and policy of their projects and lead them responsibly at the local project site.
These plans will help reconfirm the original policies and objectives and adjust the project's direction when there are something critical issues or problems on the project.
Enhance Global Project Management
There is communication plan as one of the important management points in the global project.
Unlike Japanese-only projects in Japan, in order to facilitate communication between project members with different languages and cultures, we set up a meeting for communication among project members and we will define communication plan which in including in each participant, agenda, meeting frequency and so on.
Although it depends on the project situation, if you need to frequently ask project reports or decision-making to Japan HQ, I strongly recommend that you should set up Project Management Office on the project site, join Japanese members, and grasp the situation from the work site. In addition to receiving the project status by the Japanese HQ side, it will be necessary to prepare an project organization to share and make decisions in the Japanese headquarters.
Also, for projects only at overseas subsidiaries, although project quality is not so important, the quality of the project is sometimes a problem in the global project of Japanese companies.
(In the case of a foreigners, it is a purpose to complete improve business and implement the system first, so there are many people who do not care about quality very much.)
Due to differences in the language and culture of the project members, the project organization, knowledge and skills, the quality level of the deliverables may be lowered and there may be a gap in quality level with Japan, so in daily project management, It is necessary to respond to such things as keeping quality level in project members, and thorough quality control process such as internal review. However, the impact the entire project schedule and cost seeking high quality may cause the whole project to be delayed. While considering the cost effectiveness of quality, it is a key to the success of the global project to predefine the quality tolerance level and quality control process as a project.
Organize Global Governance Structure
Example of Roles and Responsibilities, project participation rate for overseas subsidiary personnel in global project
In the case of a global project, we will organize a global governance structure to efficiently manage the entire project.
For example, when a global project becomes multiple locations, a project structure of a steering committee, a project management office, and a project member including external resources such as a Japanese headquarters, an overseas subsidiary, and an IT partner is established and clearly defined the escalation path in the project.
Additionally it is important to obtain approval from the project manager in charge of the project after defined their roles and responsibilities.
In particular, since personnel in charge of overseas subsidiaries are often concurrently serving as regular work and projects, it is necessary to clearly define the scope of responsibility of the project and the project participation rate based on their current working conditions.
How was the three points of global project management?
Currently I would be pleased if you could refer to those managing global projects, consultants, and those who are about to begin global projects in near future.